Être DEUX Chapter I
Regular price
Rp 579.000,00 IDR
Regular price
Sale price
Rp 579.000,00 IDR
Unit price
per
Sale
Sold out
A Place We Call Home is a fragrance that captures the essence of a tropical paradise, where the sun, sand, and sea harmonize to create a sensory symphony that delights the senses.
It is a clean, bright, and sophisticated perfume.
Performance

On average, this perfume lasts for 6-8 hours. It can be more or less, mainly depending on your diet, activities, and the weather.
Ingredients

Alcohol Denat., Fragrance, Aqua (Water), Benzyl salicylate, Limonene, Alpha-Isomethyl Ionone, Geraniol, Linalool, Eugenol, Cinnamal, Citral, Isoeugenol, Benzyl Benzoate.
Share
View full details
Immerse in our olfactive universe
Starring: Red Mandarin Essential Oil, Frankincense Essential Oil, Nutmeg Essential Oil, Jasmin Sambac India Absolute, Vetiver Java Essential Oil, Frangipani Absolute.
Sandy Beach, Leather, and Sandalwood Accord.
Olfactive Family: Floral, Woody, Musky.
A Place We Call Home opens with a vibrant red mandarin EO that merge with a warm and spicy nutmeg EO, conjuring up images of a tropical paradise bathed in the scorching sun.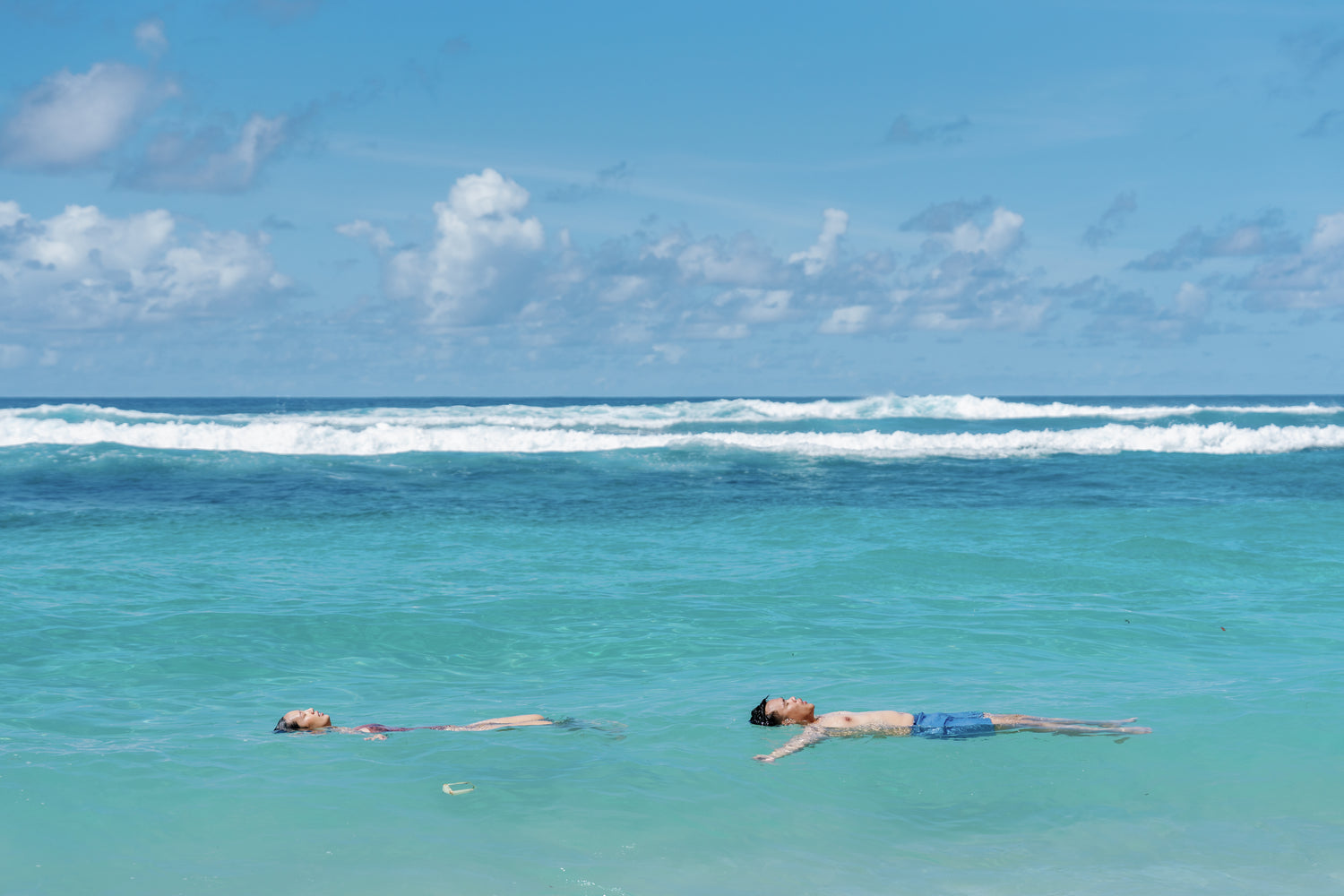 The scent takes you to warm ocean water, where the smell of the salty sea air mingles with the sweet and alluring scent of frangipani and jasmine.
Life seems to slow down, and you surrender to the magic of the moment.
A Place We Call Home has a texture of sandy beach, embracing the dusty facet of frankincense essential oil and the earthy sides of vetiver Java. It finishes with feathery musks, hovering like the clouds in the sky.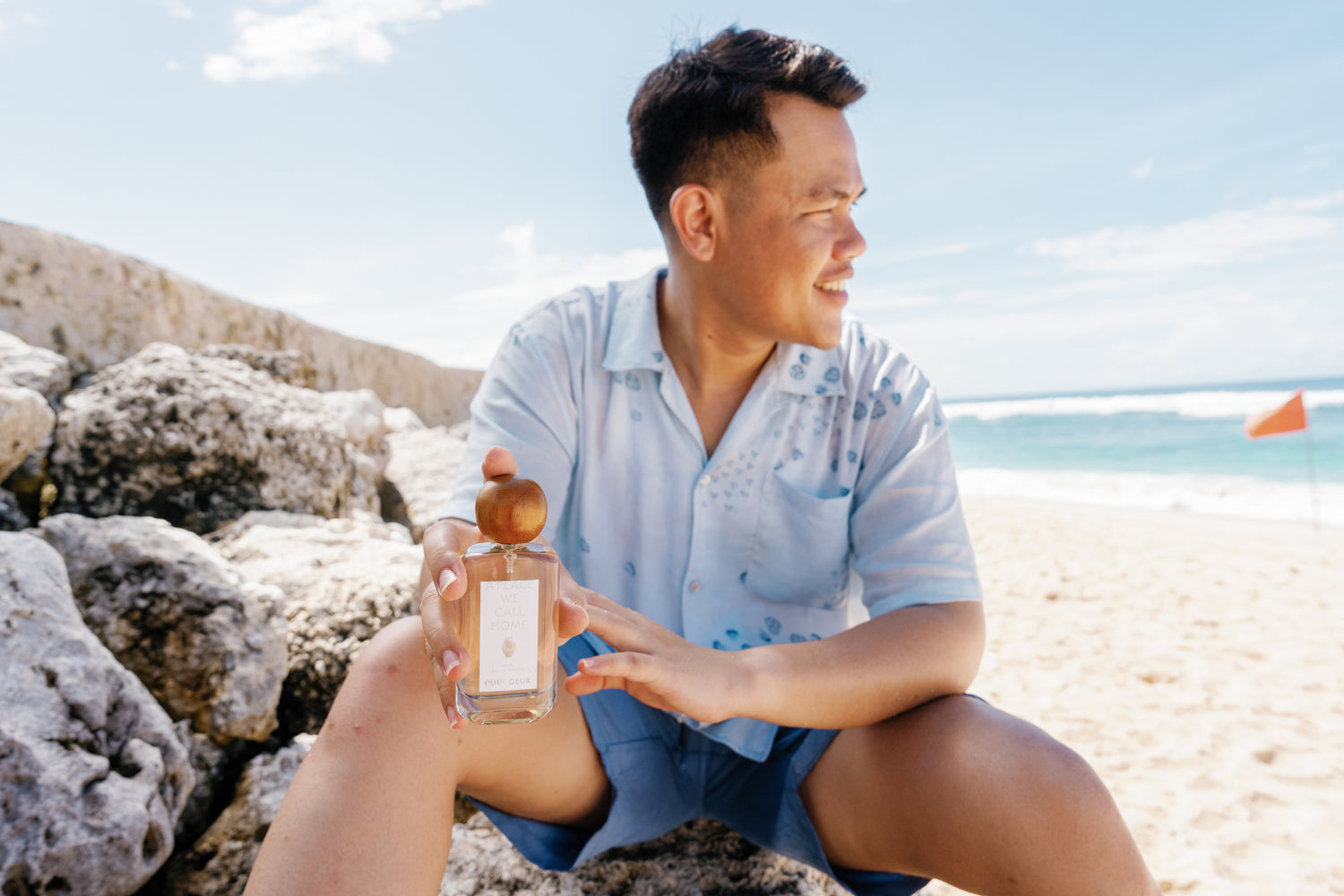 A Place We Call Home is not just a fragrance; it is a sensory journey that transports you to a place where time stands still, and the beauty of nature reigns supreme.
It is a reminder that amidst the chaos of everyday life, there is a place where we can find peace and tranquility, a place we can truly call home.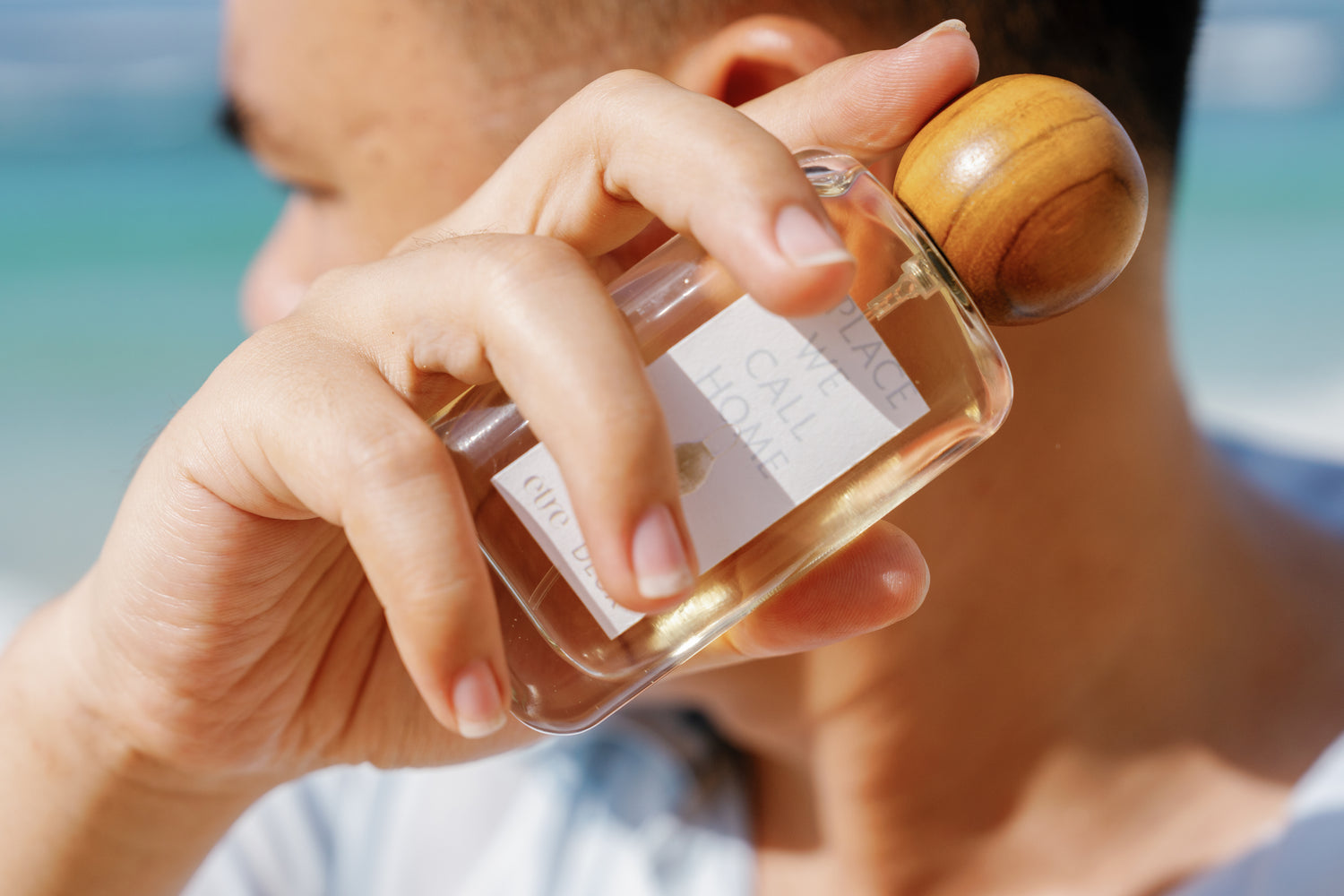 Gia has always had a special connection with Bali, a place that never fails to captivate her with its magic. On her latest trip, something truly exceptional happened, and she found the harmony she had been searching for.
BALI had transformed into a haven of peace and serenity, and she spent her days soaking in the island's kind-hearted people and diverse natural beauty, feeling truly alive.
As she gazed out at the ocean and the sky, something spiritual stirred within her. It was as if the universe was wrapping her in its embrace, showing her the vastness of the world and the limitless possibilities that awaited her.

Bali had always been a special place for Gia, but this time it was a revelation. A reminder that the beauty and wonder of life can be found in unexpected places, and that true harmony lies within ourselves.
A Place We Call Home is a very unique yet warm and comforting scent. I think it's suitable for wearing in cold weather and before bed. But so far, I also use this for daily and surprisingly it performs amazing to boost my mood.
I would definitely recommend this to my friends or family as the most homey perfume ever 🥰
Thanks Être 💕
A Place We Call Home is alluringly intoxicating. It reminds me of a place where tranquility and vibrant energy coexist in harmony, just like home.
Free Shipping

Free shipping to Jakarta and West Java areas. All order above 250.000 IDR is eligible for a free shipping (up to 15.000 IDR).

Got your gift voucher?

Satisfied with our perfumes? Did you have a good time with them? Make more beautiful memories and never let them go!

Here is how to redeem it