Être DEUX Chapter I
Regular price
Rp 579.000,00 IDR
Regular price
Sale price
Rp 579.000,00 IDR
Unit price
per
Sale
Sold out
For The Memories Of is a sensory journey that takes you to the lush forests of Ubud, where the air is filled with a symphony of aromas that enchant the senses.
It is an elegant, eloquent, and vibrant fragrance.
Performance

On average, For The Memories Of lasts for 5-6 hours. It can be more or less, mainly depending on your diet, activities, and the weather.
Ingredients

Alcohol Denat., Fragrance, Aqua (Water), Limonene, Hexyl Cinnamal, Alpha-iso-Methylionone, Citral, Citronellol, Geraniol, Linalool, Amyl Cinnamal, Eugenol, Benzyl Alcohol.
Share
View full details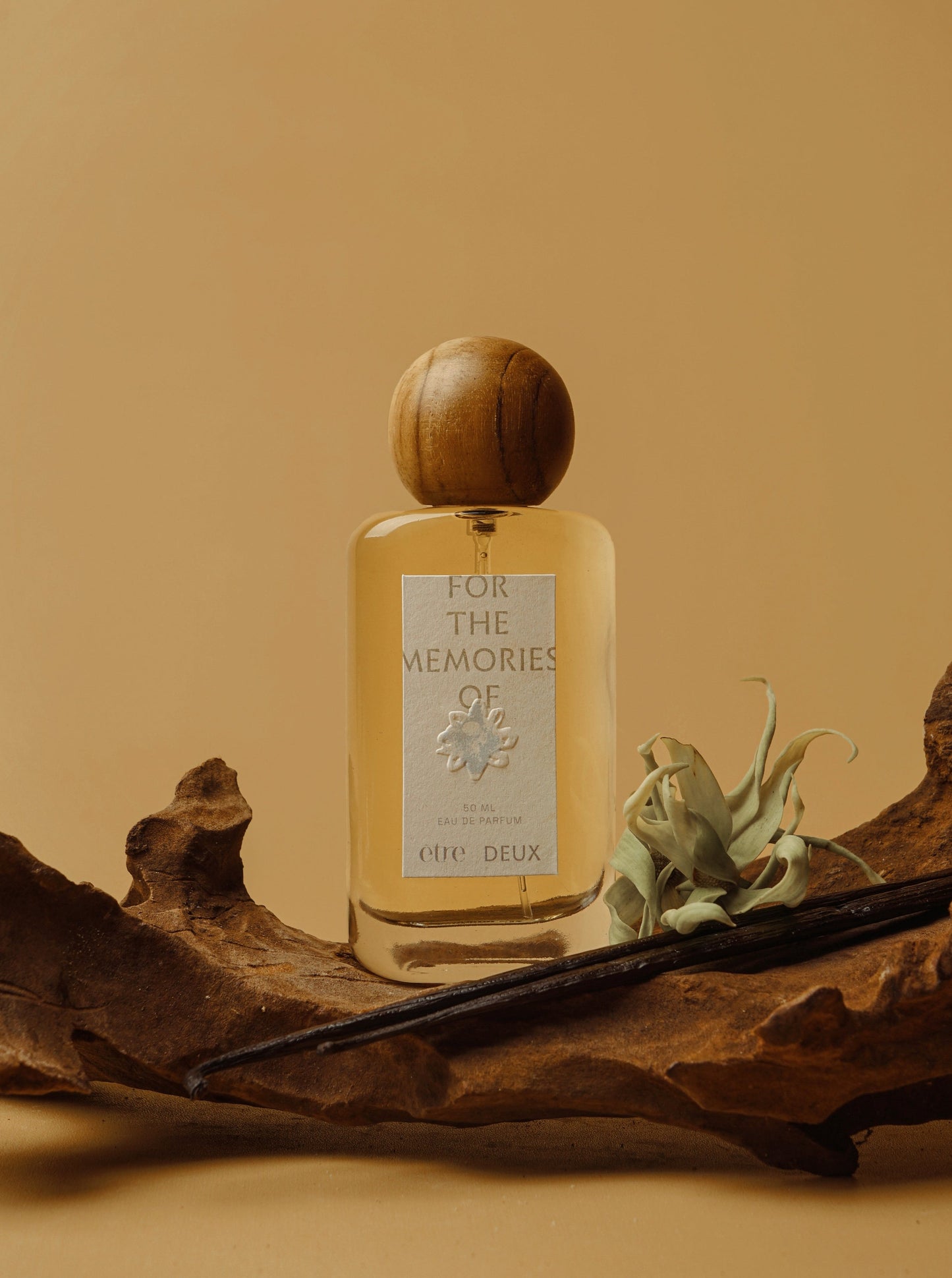 Immerse in our olfactive universe
Starring: Lime Essential Oil, Mandarin Essential Oil, Elemi Essential Oil, Frankincense Resinoid, Elemi Essential Oil, Camomille Essential Oil.
Bergamot, Ylang-ylang, Vanilla, Sandalwood
Olfactive family: Floral, Woody, Ambery
At the opening, lime essential oil's fresh and invigorating scent awakes the senses with its green and tangy zest.
A subtle yet juicy hint of mandarin essential oil adds a touch of sweetness reminiscent of the early morning dew that lingers on the leaves of the trees.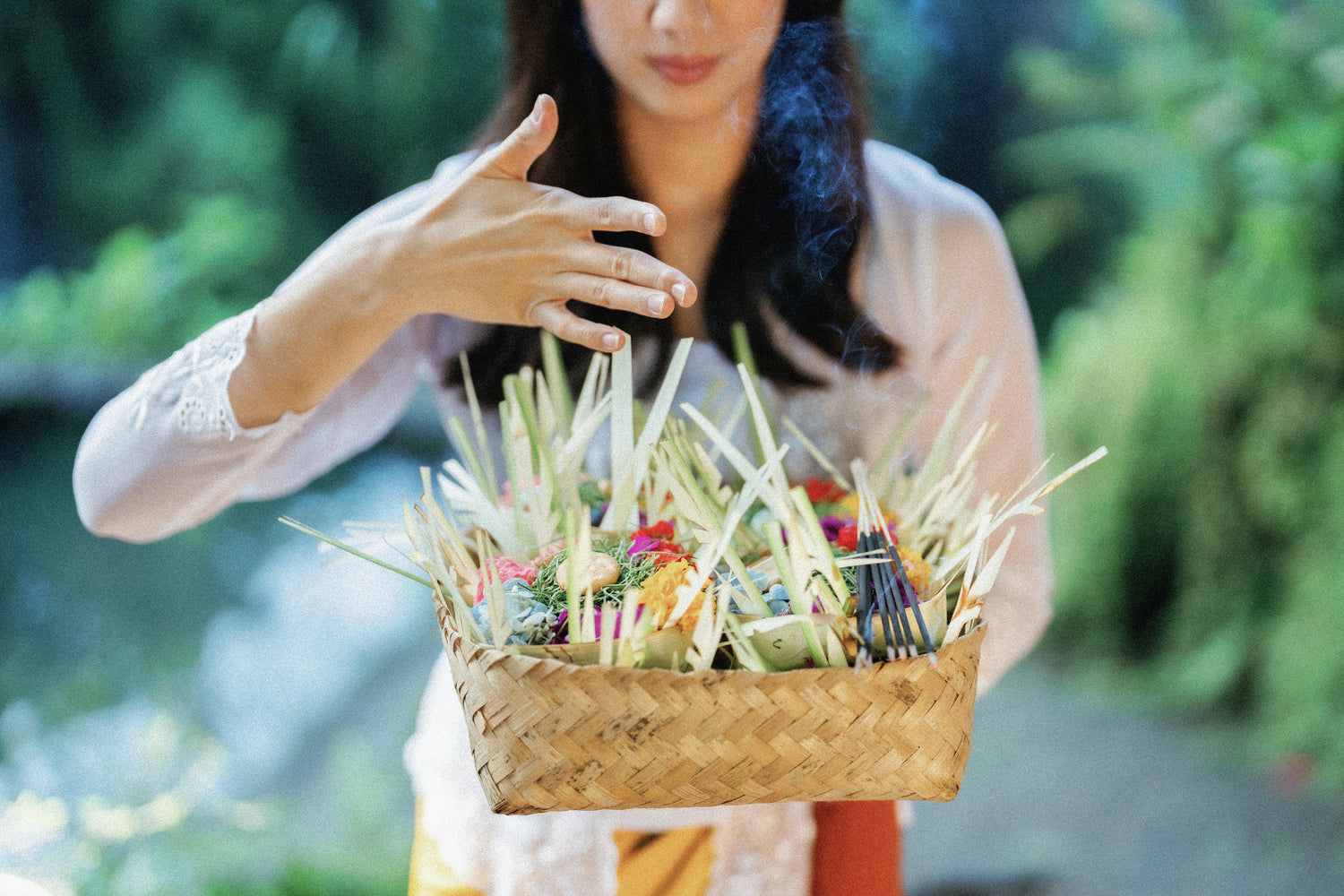 The warm sun bathes the landscape as the day progresses, filling the air with a medley of scents from the nearby Canang Sari, a traditional Balinese offering.
The delicate floral notes of ylang-ylang and jasmine dance in the breeze, creating an aura of serenity and tranquility.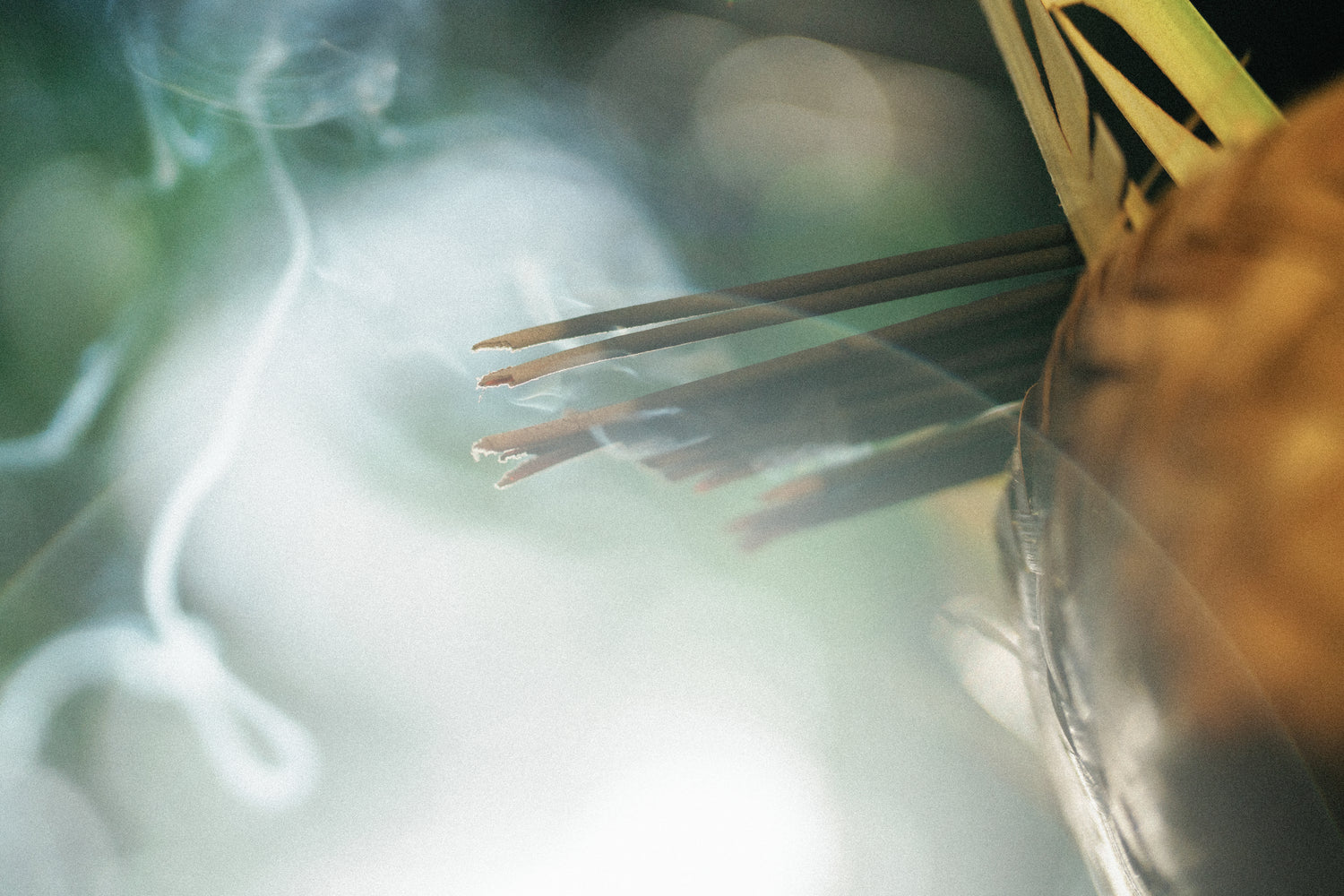 As the sun begins to set, the fragrance becomes more complex and intriguing, exuding a feeling of mystery yet comfort. The warm and smoky notes of frankincense lend a sense of sophistication to the fragrance, inviting you to bask in its elegance and appreciate its beauty.
Finally, the scent evolves into a creamy and luxurious blend of sandalwood and vanilla, a perfect harmony of earthy and sweet notes that linger on your skin like a warm embrace.
For The Memories Of is not just a perfume but a captivating story that unfolds with every whiff, transporting you to a magical place where beauty and serenity reign supreme.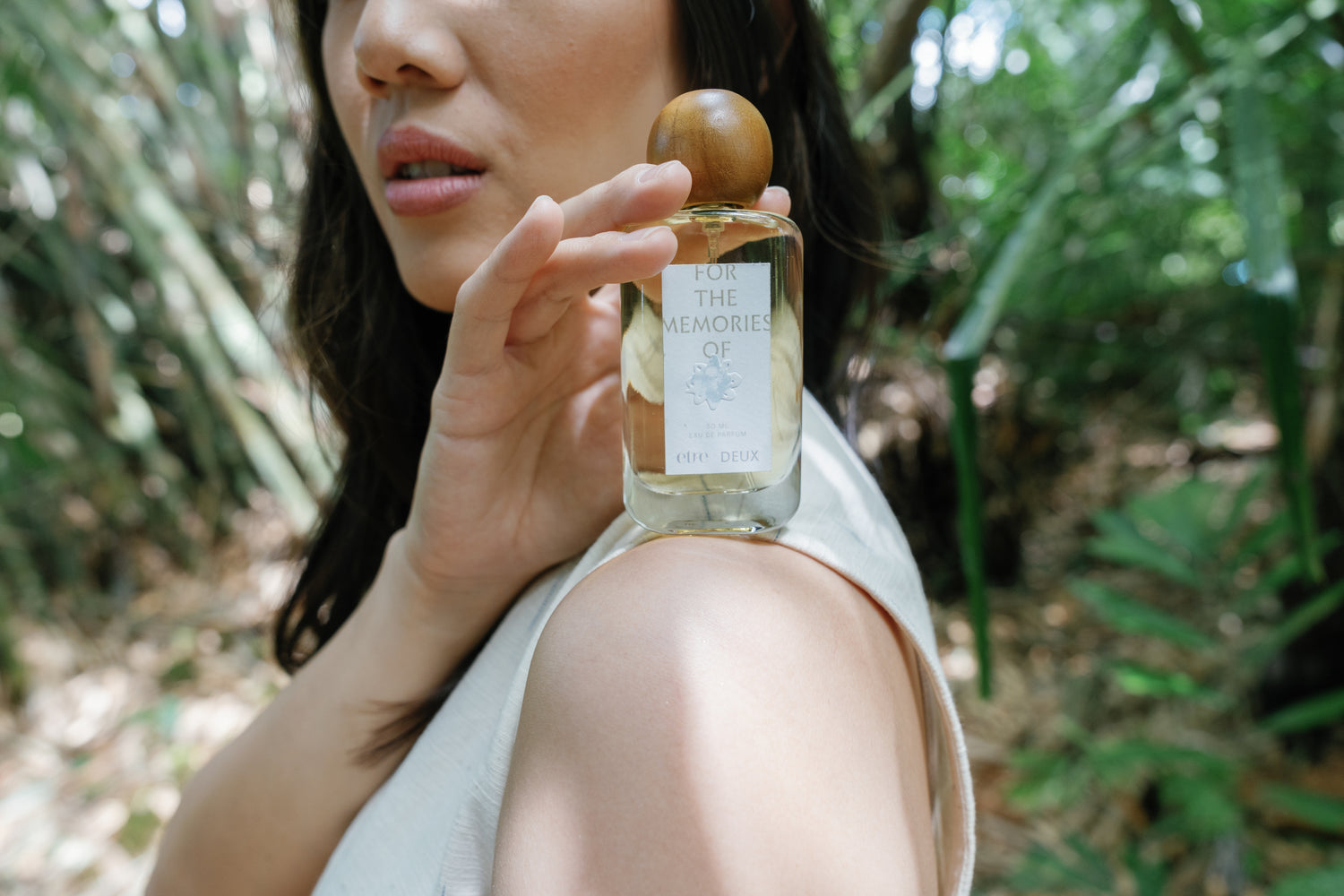 Alice's adventure to Bali was a stunning surprise. She arrived with certain expectations, but what she found was beyond her wildest dreams.
BALI was more than just a beautiful destination with sandy beaches and warm sunshine. It was a place steeped in culture, where every inch told a story. From the vibrant and unique traditions to the sacred religion, from the shimmering golden ornaments to the kaleidoscopic flowers that adorned the landscape, Bali was a feast for the senses.
Alice embarked on an unexpected journey that twisted her imagination and left her in awe of the beauty of Bali. Every corner of this exotic island was a surprise, from the stunning vistas to the warm, welcoming people who called it home.
Bali was a journey that Alice would never forget, and a place she would always hold close to her heart.
Free Shipping

Free shipping to Jakarta and West Java areas. All order above 250.000 IDR is eligible for a free shipping (up to 15.000 IDR).

Got your gift voucher?

Satisfied with our perfumes? Did you have a good time with them? Make more beautiful memories and never let them go!

Here is how to redeem it